Sorties comics du 01/06/10
Publié le 02.06.2010 à 08:34 par LordSSX
Paninicomics :
-X-men 161
-Dark reign 9
-Wolverine 197
-Marvel icons 62
-Spider-man 125
-Astonishing x-men 61
-Marvel heroes 32
Sortie comics du 25/05/10
Publié le 26.05.2010 à 07:44 par LordSSX
PANINI COMICS :
-Dark reign marvel monster edition T02
SOLEIL US COMICS :
-FVZA T01 (david hine/roy allan martinez)
-Alice au pays des merveilles T02 (leah moore)
-Aliens T01 : plus qu'humains
Sortie comics du 19/05/10
Publié le 19.05.2010 à 19:58 par LordSSX
COMICS :
X-Men Intégrale 1987 (II)
Invincible T04 Super-héros un jour...
Powers T07 Eternels
Gears of War T03
Batman :Minuit a Gotham
The PunisherT16 Six Heures a Vivre
Star Wars Chevaliers Ancienne République T07
Encyclopédie Simpsons Le livre de Marge
Irrécupérable T01 Sans retour
Kull Le Royaume des Chimeres
COMICS KIOSQUE :
Ultimate Avengers 1 cover A
Ultimate Avengers 1 cover B
Marvel Saga 6
Sorties comics du 12/05/10
Publié le 13.05.2010 à 08:20 par LordSSX
Paninicomics :
-The Authority 01 (ellis/hitch)
-Ultimate galactus : la trilogie (marvel deluxe)
-The boys 06 : quand faut y aller...
-Wolverine noir : peché originel
-La tour sombre 07 (fusion comics)
Team Ryouko
Publié le 09.05.2010 à 09:25 par LordSSX
J'suis cap de faire pareil mais là j'ai pas envie
.
J'adore la chanson.
Sorties comics du 05/05/10
Publié le 07.05.2010 à 12:58 par LordSSX
Panini comics :
-Dark Reign HS 1 (avec le début de The List, à ne pas loupé surtout pour le Punisher...).
-Astonishing X-Men 60
-Wolverine 196
-Marvel Icons 61
-Marvel Icons HS 16
Delcourt :
-Le Fléau 2 : l'homme sans visage.
Thor !
Publié le 30.04.2010 à 17:54 par LordSSX
1ère photo du fils d'Odin :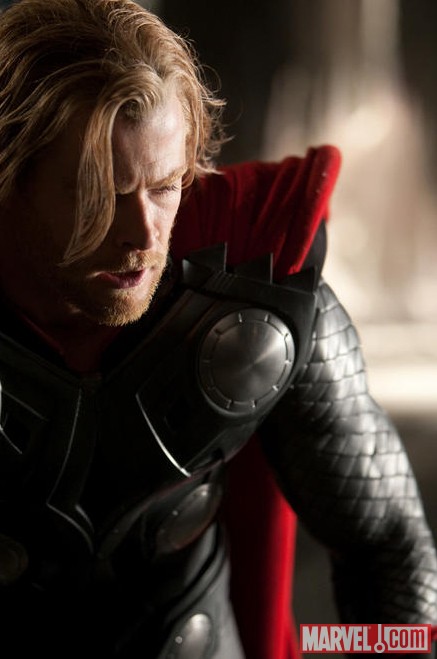 Ils ont l'air d'avoir gardé le design de son armure post-ragnarock, très bonne idée ! Vivement les nouvelles photos
.
Sorties Comics du 29/04/10
Publié le 30.04.2010 à 07:34 par LordSSX
Paninicomics :
-Spiderman 124
-Dark Reign 8
-X-men 160
-Marvel Heroes 31
Delcourt :
-Les Chroniques de Spawn 30 (nouvelle maquette).